The full background to this issue can be read in a previous post here
---
Update #3 17th July 2020.
A short video on the Appeal was shown on FITV's Falklands in Focus.
No, it's not me in the video, unfortunately!
Thank you for the coverage FITV!
---
Original Post
Following the email received from the Falkland Islands Communications Regulator, on Friday 10th July 2020 I instructed Falkland Islands' based solicitors to issue a 'Notice of Appeal' with the Falkland Islands' Magistrates Court in Stanley.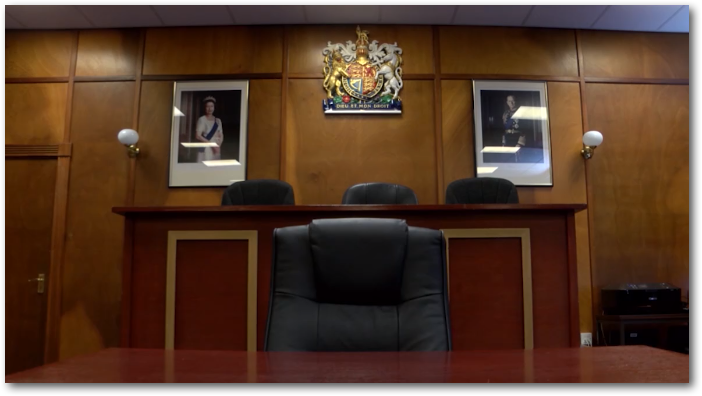 The Communications Regulator's email referred to is as follows:
Date 30th June 2020

"Dear Chris,

The changes made in relation to amateur radio licensing improve the regulation in this area and compliance with international norms. The new requirements give more control and structure to the issue of amateur radio licences in the Falkland Islands. Temporary licences are available for visitors to the Islands.

The requirements formed part of the Spectrum Management consultation. The responses to the consultation informed the decisions made by the Government to take forward changes to the applicable legislation. The concept of re-validation is contained within the legislation. I am implementing these changes in accordance with the legislation and my powers under that legislation.

If you are unhappy with the decision taken in relation to your circumstances, then you may exercise your right to appeal to the Magistrate's Court under Part 14 of the Communications Ordinance 2017. I am not able to correspond with you further about this matter, which I regard as closed.

Regards Communications Regulator"
The legal route to appeal against the decision not to revalidate my WTO 1994 amateur radio licences into Communication Ordinance 2017 licences may be found in Section 14 of the updated Falkland Islands' Communication Ordinance 2017.
Section 109(e) Appeals: An appeal may be raised when…
"granting, varying, revoking or renewing a radiocommunications licence under Part 6 (or refusing to grant, vary revoke or renew such a licence)".
Section 112B – Effect of Notice of Appeal states…
"(1)  The filing of a notice of appeal against any of the decisions listed in subsection (2) automatically suspends the effects of the decision being appealed against."
As far as I am aware, this is the first time such an appeal has been filed in the Falkland Islands, so this will be something of a trail-blazing case.
Once I am able, I will provide more detail and keep readers updated on the progress of this action.
---
The full background to this issue can be read in a previous post here