In the last post The enigma of monthly Internet usage quota, I took a look at an issue that will have a major impact on the deliverability of the subject of this post – the vision of a local high-speed IP public network or 'cloud'. The conclusion of this post stated:
"The creation of this capability is key to ameliorating the consequences of being reliant on limited capacity satellite connectivity. Although satellite solutions are coming along apace, a local network can be implemented in the near term at manageable cost and, in my opinion, is of a higher or equal priority to spending more on satellite capacity in the near term. What contributes to users' quota is key issue in this vision."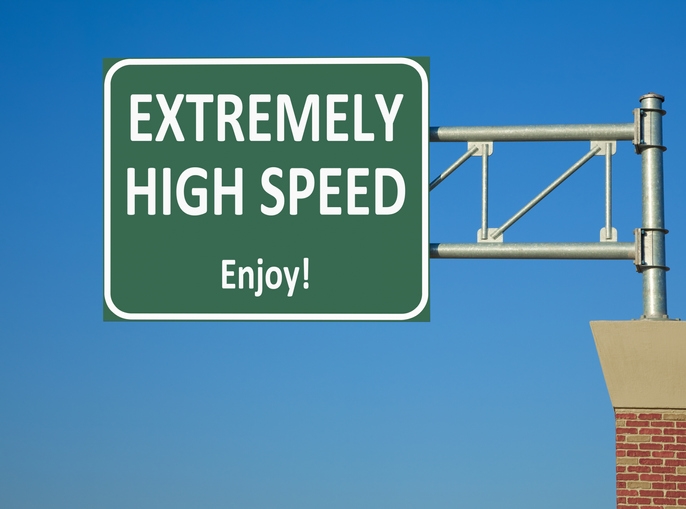 I'll be talking about the next step up in satellite technology such as O3B's MPOWER constellation capabilities in a future post, but it would be fair assessment today to say that even a few years out it will still be too costly to buy sufficient satellite capacity for the Falkland Islands to have the Internet speeds experienced by terrestrially connected countries such as the UK.
Even if a 'step-change' in satellite bandwidth is unaffordable, innovative social, consumer and business services could still be rolled out based on local servers delivered on a local high-speed network or 'cloud'.
The development of this high-speed network or cloud would represent a major visionary step for the Falkland Islands but it would undoubtedly require a commitment, investment and effort by all the islands' stakeholders. It's not as if this concept is new and has not been discussed many times. Indeed, several of the prospective MLAs talked about this capability in their manifestos in late 2017.
Some of the benefits would be:
Note: 4G networks have been designed for high-speed data services, Yes, it does provide crystal clear voice calls, but it's visionary raison d'être was a service that provides better download speeds than could be delivered by ISPs. 5G will follow this strategy to an even greater degree. The picture below shows the maximum download speeds to a mobile phone for a 4G LTE mobile network. Only a few users could get pretty close to the Falkland Islands maximum current satellite capacity of 210Mbit/s. with those speeds.
It will help towards achieving the full potential of the 4G network. See note below:
There are many substantial financial, technical and strategic benefits.
There are no technical reasons why this could not be achieved. It would only use what can considered to be commodity IT equipment.
It will create a major opportunity for local entrepreneurs (and even Sure) to create new services and Internet businesses in Camp and Stanley. The local Internet as it was meant to be!
Not achieving this will considerably hinder future improvements to the islands' communications capabilities.
If there were locally hosted services such as a Content Distribution Network (CDN) as proposed by Cartesian in their 2004 report, then it would be possible to stream videos and other high-bandwidth services to 4G mobile phones as is the practice in the rest of the world. Remember that one well-used 4G account could be at least equivalent to one ADSL consumer.
What is the point of having a 4G network that can only support basic services such as emailing and Internet browsing, with no video streaming capability for example?
Even back in 2014 it was stated in the 2014 Cartesian report – 'FIG Strategic Telecoms Review'.
"International capacity is a major supply side issue having a detrimental impact on… user experience, which will be exacerbated once faster mobile broadband is deployed".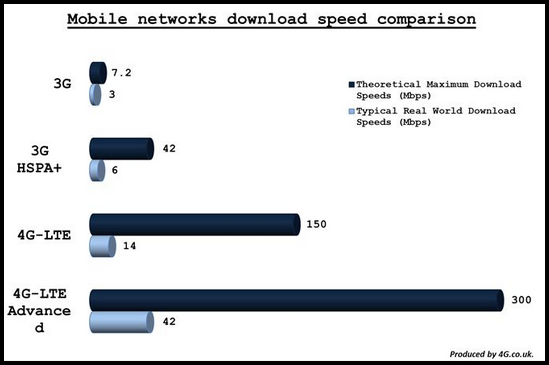 Of course, a local network of sorts does exist today. This consists of the existing Internet infrastructure which connects all the homes in Stanley and Camp to Sure's routers located in their facilities in Stanley. All the arriving IP packets are then aggregated and shipped off to the satellite and vice versa for downloads.
I think it would be fair to say that it is currently only scaled to cope with the low level of IP traffic currently experienced on the Falkland Islands i.e. Mbit/s rather than Gbit/s of IP traffic.

The 'core' of the high-speed local network would consist of a ring of fibre-optic cable laid underground or on overhead poles around Stanley. Overhead poles would be the lowest cost approach. A ring means that if the fibre is broken, there will be 'resilience' and services would not be lost. If my memory serves me correctly, there already are some  fibre optic cables already in use in Stanley that runs along Ross Road, along Davis Street and out along MPA road as a starting point. All carriers have resilient fibre rings at their core.
There would be a wide variety of ways to connect to the high-speed network or cloud. Some are shown in the picture below:
VDSL: connected homes and small businesses as used today but at higher rates.
Traditional WiFi hotspots: For laptops, phones and tablets.
Fibre-optic cables: Connected to company LANs i.e. businesses with multiple employees.
Point-to-Point WiGig: For businesses if laying fibre is challenging.
4G Mobile phone network: Carried by individuals.
Wi-Fi wireless meshes: Outlying districts of Stanley and identified streets in Stanley that could be equipped with street furniture high-speed Wi-Fi mesh hubs.
WiMax: connected Camp settlements and farms with the possibility of mini-Wi-Fi meshes in larger settlements.
Please remember that even though the high-speed network would still be connected to the Internet, access to international services and web sites would still be speed limited by the satellite. Only, locally hosted services would run at high speed but most of these could not run over the satellite anyway. Another benefit is that they will also be instantaneous and thus frustration free!
What are the services that could be run locally and not rely on international Internet access? There really is something for everyone! Here are some examples of services that could be run on a local cloud using locally hosted services.
Improve the quality of social, community & government services.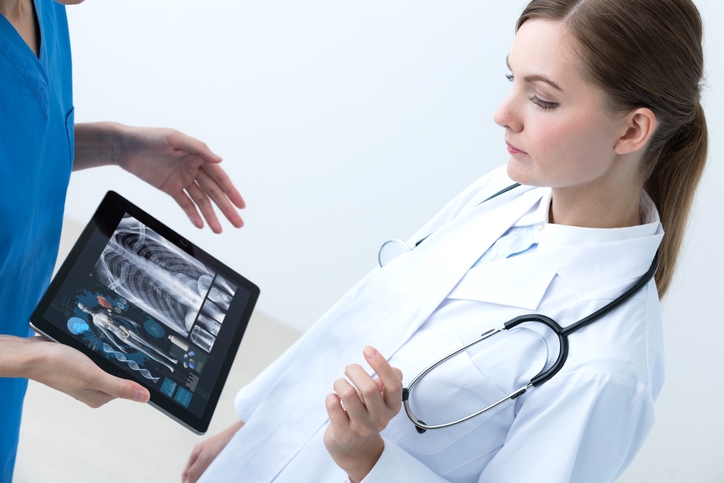 Disaster recovery: Natural disasters can affect local communications infrastructure and a local network would enable local communication even though international connectivity may be down.
Camp education and tuition: High quality video conferencing and fast image and document sharing.
Home working: Productive home working
Health care and remote diagnosis: Remote diagnosis.
Visitor promotion: Proximity marketing for visitors to enable the download of visitor information or discount vouchers to cruise ship visitors.
Utility payment and usage: On-line statements and for pensions and statements
E-payments: Consumer and business tax submission and settlement.
Passport and Immigration: On-line passport application and payment. On-line completion of immigration forms.
Mount Pleasant airport: Live arrival and departure information
Extensive set of business services would be speeded up: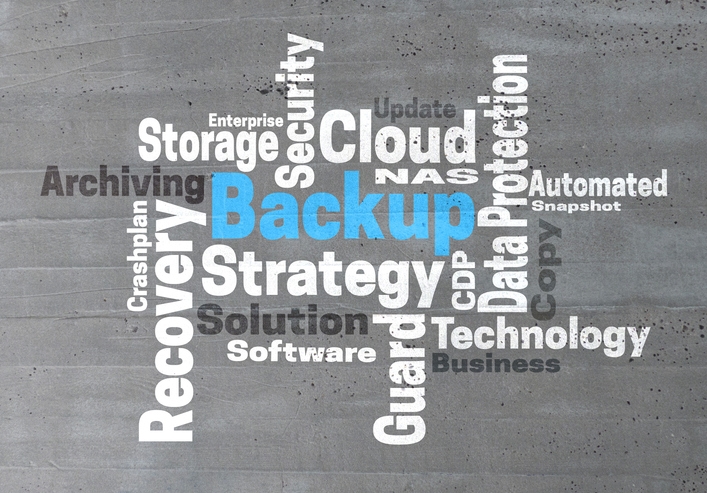 IP-VPNs: Existing Virtual Private Networks (VPNs) area core service – these could be speeded up considerably.
Intranets: High speed Intranets would enable employees to share documents, information, operational systems, or computing services.
Remote access: Access business systems while at home or travelling.
Data back-up: High-speed real-time business data back-up services for off-site business resilience.
VoIP: Inter-office VoIP services.
Home working: Productive home working
Real-time messaging and chat: Chat, share photographs and videos at high quality with work colleagues.
Video conferencing: High resolution Inter-office video conferencing for meetings and discussions.
Web sites: Host public business web sites.
Financial services: Easier access to account data, statements, salaries, payments and easier transactions.
E-commerce: Take advantage of real inter-business e-commerce and settlements rather than just rely on e-mail and phone.
New consumer services would enabled: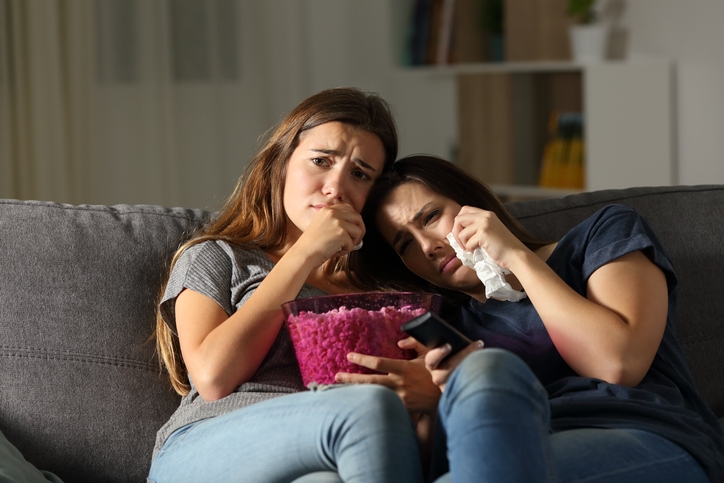 Entertainment services: TV and radio streaming services. Watch those movies or box sets at home or on your mobile or tablet using a Content Distribution Network (CDN).
Home automation: The ability to start using home automation devices that rely on cloud connectivity.
On-line gaming: I spent a delightful evening with a resident a while back and he told me about the difficulties (or impossibility) of playing multiplayer games with his on-island friends. Today, they have to bring their game machines together into the same room and connect them together using their Ethernet LAN.
Video Messaging: Ability to share high quality HD videos with friends.
Photo sharing services: Share high resolution photos with friends and family.
OS updating: Mirror major updates on a local server.
The availability of at least some of these services operating at high speed would, I believe, be transformational for businesses and consumers alike. Upgrading satellite capacity alone – though extremely important – will still mean that the full power of 4G phones will be not be available. It's like buying a Ferrari and having to accept a 600cc engine.
Throw away comments such as "It's not technically possible" or "It would be too expensive" as heard in the past, without a detailed study of benefits and cost are too casual for such a key capability. Surely now is the time to plan to make this vision a reality and make this a complementary intermediate step to the availability of High Throughput Satellite (HTS) services. Technically it is not challenging at all in 2019.
Of course, as well as the quota being abandoned for in-island traffic, maximum ADSL speeds would need to be increased to allow suitable speeds for HD video streaming.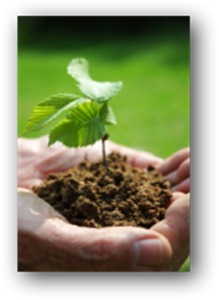 Most importantly, the creation of such a high-speed network or cloud goes beyond just expecting Sure to take the financial burden alone. This should be placed at the very heart of the 'Falkland Islands Plan' or 'National Broadband Strategy' in the same way that the St Helena Government supported and drove the island's proposed connection to the SAEx submarine cable. This is visionary. This is the future. Moreover, there are the skills and experience on the Falkland Islands to deliver it.
Chris Gare, March 2019 Copyright: OpenFalklands.com