Synopsis
The Falkland Islands Communications Regulator has just issued a report in May 2019 entitled "A Report on Complaints to Sure Falkland Islands".
This report is a step in the right direction but is the data provided appropriate for a monopoly telecommunications environment as experienced in the Falkland Islands and is it what islanders actually want to see?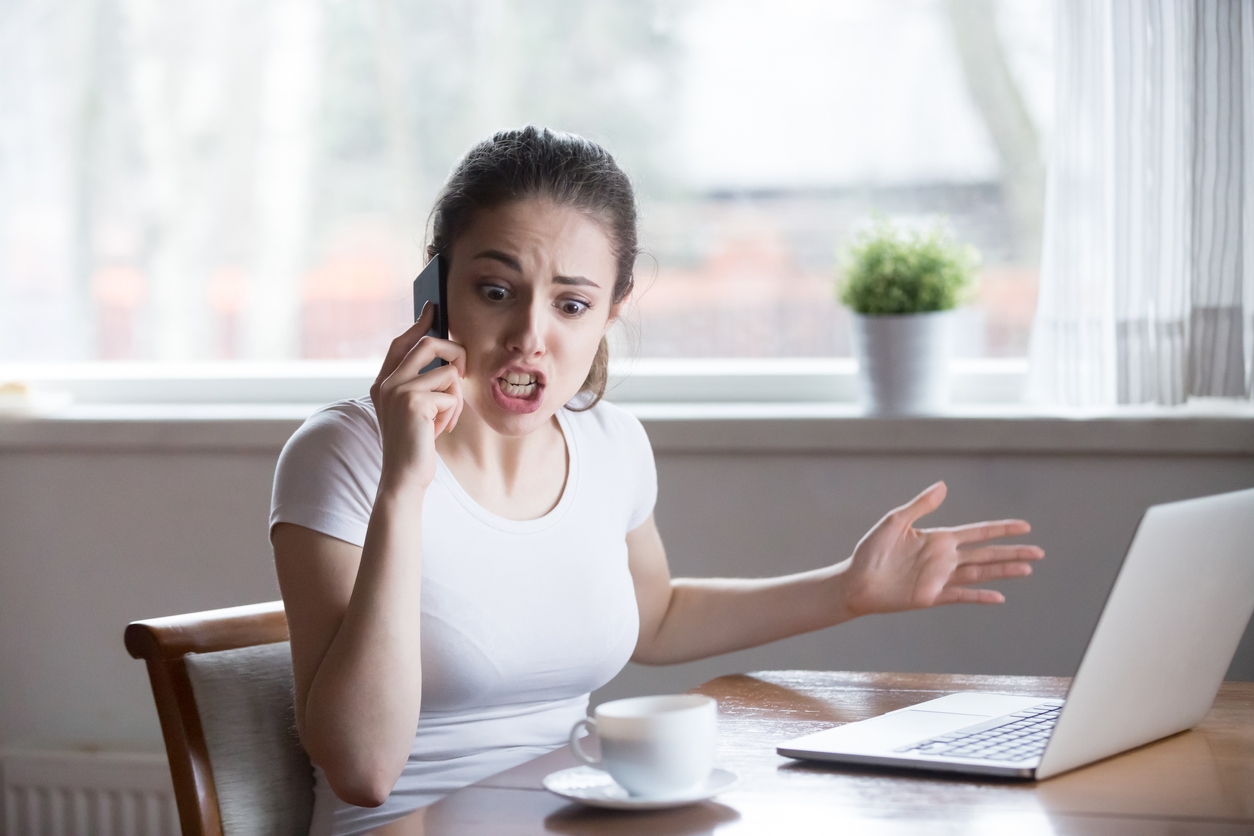 Background
Let's start by looking at the complaints process itself. As stated in A Report on complaints to Sure Falkland Islands", a new two-stage complaints procedure was introduced because the previous one was considered too complex.
That complaint procedure as described in the Sure Code of Practice is:
Step 1 – Contact our Customer Services Team in writing to Sure, Ross Road, Stanley, PO BOX 584 or by email to complaints@sure.co.fk. The Customer Services Team will make every effort to resolve your complaint as soon as possible, but depending on the complexity of the issue and the internal investigations required, this may take up to 7 working days.

Step 2 – If you are unhappy with the way your complaint was handled or if it has not been resolved to your  satisfaction your complaint can be escalated to our Senior Management Team where it will be reviewed by our Retail, Marketing and Customer Services Manager and Chief Executive. Your complaint escalation will be acknowledged within 3 working days and a conclusion sent within a further 7 working days.


[Step 3] We will do everything we can to resolve your complaint, disagreement or dispute. However, if you are still unhappy after following the previous steps, you can refer your complaint, including your final response from Step 2 confirming our complaints process has concluded, to the Telecommunications Regulator within six months from your final correspondence with us on the matter."
This is an adequate and appropriate complaints Process for the islands but represents an onerous activity for any consumer to consider to undertake as it is anywhere.
The complaints data requested from Sure Falkland Islands
Under the heading of "Is Sure meeting its obligations under its customer charter on complaints?" it states that the following complaints data has been requested:

number of stage 1 complaints received.
total number that breach the 7 working day response time.
number of complaints received in the reporting period that progressed to stage 2. This figure will include those complaints that were received in a previous quarter but may not have been escalated to the current reporting period. The figures are tracking the life of a complaint received in the relevant quarter. This figure will be updated by Sure at each quarterly submission should that be required.
Number of complaints received in the reporting period escalated to the Regulator following completion of stage 2.
Is reported complaints data adequate for a monopoly environment?
In countries where there is strong telecommunications provider competition, regulators provide quarterly data concerning the number of customer complaints as provided in the Sure Falkland Islands report.
The most stated reason for providing this data is to provide a metric that will allow consumers and businesses to choose the most appropriate company to buy their services from.
The graph below is such an example provided by OFCOM, the UK's regulator, to "arm customers with the information they need to choose the provider that's best for them".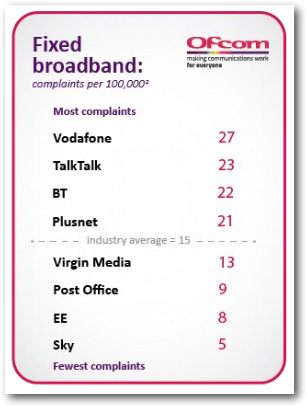 OFCOM's complaint level report
Following similar lines, the data requested from Sure Falkland Islands, includes the number of complaints made and the number escalating through stages 2 and 3 together with any missed time breaches.
However, as the Falkland Islands has a monopoly telecommunications provider where there is no competition, there is no need for consumers and businesses to compare providers. Thus knowing that 'x' complaints were made in Q1 and '2.5x' were made in Q2 is pretty meaningless or even irrelevant unless used as an indicator of long term improving or deteriorating trends.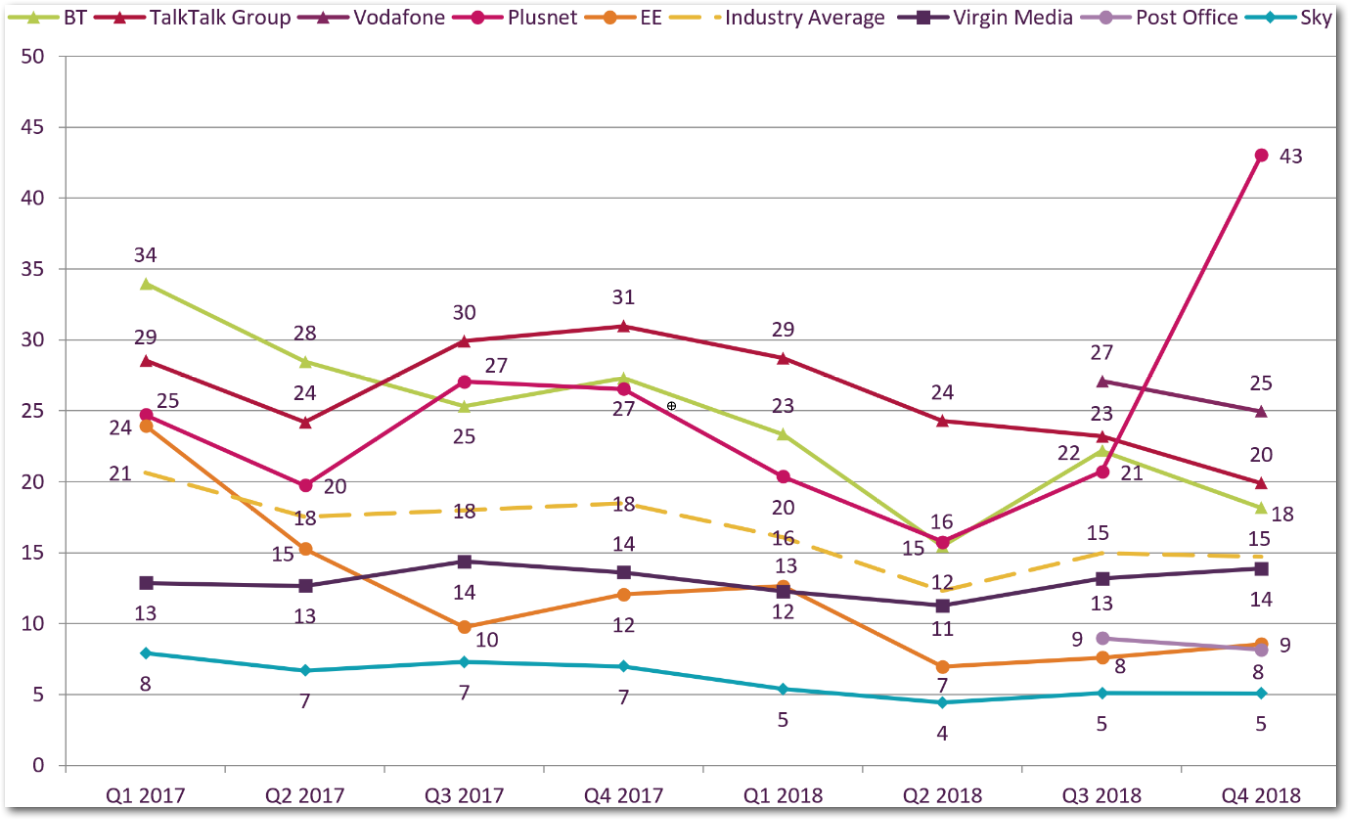 OFCOM's complaint trend graphs for UK broadband providers
This barest of data collection, although adequate and maybe considered 'best-of-class' for telecommunications network providers in the UK, is not really what Sure Falkland Islands' customers need to know.
What they want to see, I would hope, is the outcome of complaints made in addition to the data already collected.
In other words, data such as the number of complaints upheld, rejected and resolved/unresolved at each stage of the complaints procedure on a quarterly basis. This will reveal the quality of complaints handling and not just quantity and missed response targets.

The current data gives no indication of how many complainants 'give-up' and do not bother to escalate at each stage.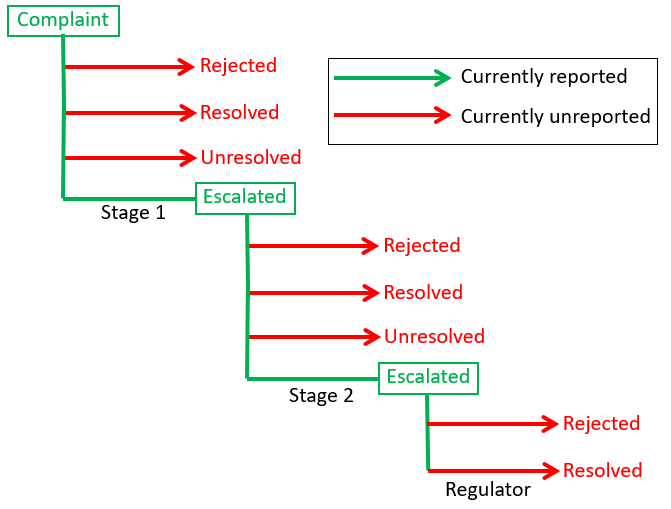 The Sure Falkland Islands complaint process showing quarterly unreported data
It would also be highly beneficial for customers to know why a complaint was made and whether the complainants are happy with the result obtained.

Is reporting a fault also a complaint?
How should a troubled customer call to Sure Falkland Islands be classified? Is it a fault or is it a complaint? This is not an easy distinction to make as a fault is a complaint in practice.
One would imagine there are far more faults than complaints. If a customer has a fault they will use all methods open to them to make a fault report and one would assume that if the fault is not corrected in an appropriate time they may go on to raise a complaint.
Ofcom's view about faults and complaints
"With respect to the issue of faults, there appears to be a degree of confusion amongst some [operators] and one confidential respondent all made submissions that fault reports should not be considered complaints as they often do not involve expressions of dissatisfaction.

We are not saying whether reports by consumers of faults are or are not complaints. We are instead saying that where a fault report by a consumer involves an expression of dissatisfaction and an explicit/implicit request for the [Operators] to take action, then it will need to be treated as a complaint for the purposes of complying with the Ofcom Code."
If this approach were adopted in the Falkland Islands, I would suspect there would be a more realistic level of complaints reported than there has been so far.
What is required here is a fault report along the same lines as the complaint report which, I would hope, is being planned as fault data has never been published to date.
Observations
I believe that additional complaint outcome data needs to be provided by Sure Falkland Islands that will enable the Regulator, FIG and their customers to gain better understanding of the outcome of complaints made i.e. how many upheld, rejected or resolved/unresolved at each stage which is much more appropriate for a monopoly network provider.
If outcome data is not being requested, offering it voluntarily would represent a really positive step forward in further opening up customer communication beyond the minimum demanded. A 'boilerplate' approach, that may be satisfactory in a competitive market, does not really 'cut the mustard' in a monopoly telecommunications provider market as experienced in the Falkland Islands.
Chris Gare, May 2019 Copyright: OpenFalklands.com